i want to be like agy!!
|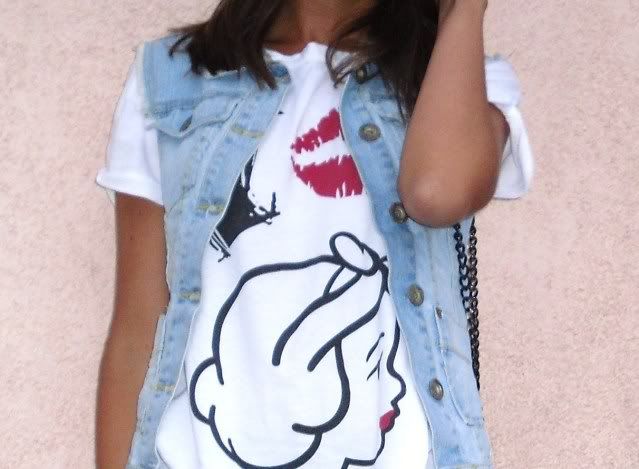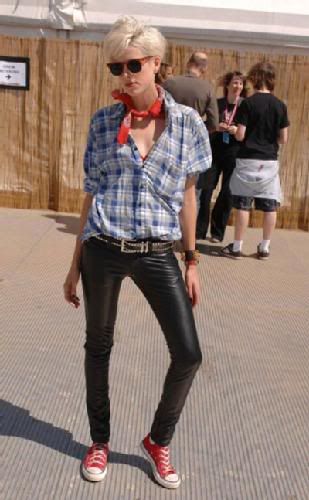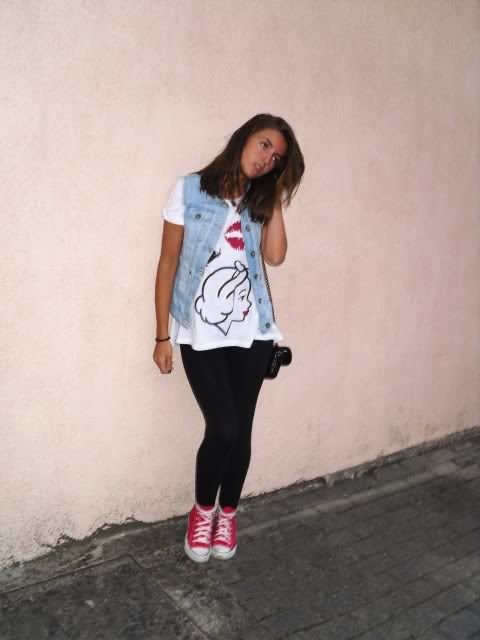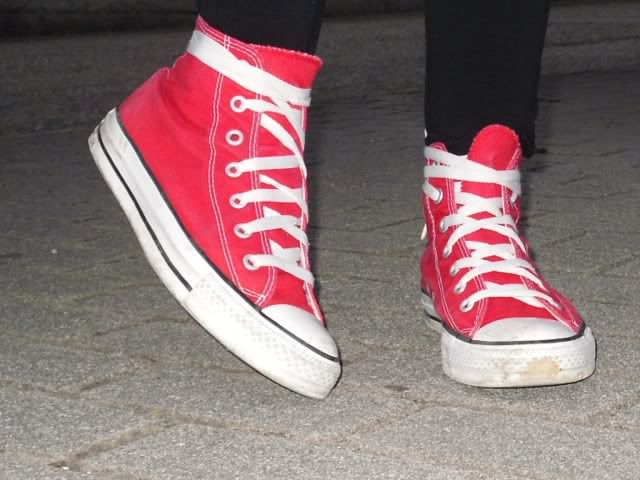 Que me encantan los converse no es ningún secreto, entre mi hermana y yo tenemos una colección de 4 pares originales y otros tantos de imitación… pero mis favoritos siempre seguirán siendo este maravilloso par de converse rojos…aunque los que mas utilizo son los blancos, porque obviamente pegan mas con todo.
El outfit de hoy está basado en un look que vi de Agyness que no es ninguno de estos que he puesto (porque no lo he encontrado) y que me encantó! es, yo creo que una de las mas representativas del estilo 80`s… (Por cierto que he visto en un blog, no me acuerdo cual era porque lo han puesto varias bloggeras, un avance de imágenes de el rodaje de la nueva película de sexo en NY y me ha encantado que hagan un flashback hasta esta década que por lo que he visto, habla sobre el momento en el que Carrie llegó a la ciudad)
En cuanto a el chaleco…es un básico ya en mi armario, y como todo lo vaquero está de moda, me encanta combinarlo con conjuntos sencillos a los que le faltaba algo, y que poniéndole ese trozo de telita se convierten en un look perfecto.
Mañana por la tarde previsiblemente me voy de compritas, a ver que me encuentro por las tiendas (seguro que más cosas de las que me voy a poder comprar, como siempre!) y además así desconecto un poco de mi encierro estudiantil!!
Un besazo

y muchas gracias por los comentarios!
Chaleco/jacket: Pull & Bear (s/s 09)

camiseta/t-shirt: Zara (au/winter 08)

bolso/purse: Bershka (old)

deportivas: Converse All Star (old)